Based on the terminal consumption to create a direct sales wallpaper company

Reporter: I am very happy that Mr. Zhang accepted the interview. Please briefly introduce our company to Sina users.

Zhang Song: The brand history of Eiger wallpaper is not long. We have been working as a factory since 2006, but this factory has been doing some foreign trade. It was not until 2010 that I had the idea of ​​Iger. At that time, Iger was only a product series. It was not until 2011 that Shanghai Aige Decoration Materials Co., Ltd. officially operated the brand, so the birth time was not long.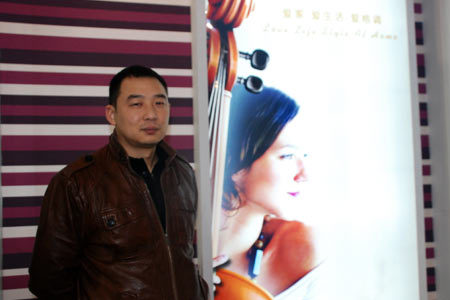 Zhang Song, general manager of Aige Wallpaper

Rooted in the third and fourth tier cities to be the wallpaper brand in the hearts of ordinary people

Reporter: So what is the new development strategy for this Ege wallpaper with the wonderful appearance of the exhibition window?

Zhang Song: We want to invite investment through this exhibition. Merchants means that we have to have more points to arrange in the country and let the people see us. I think what is missing in the wallpaper industry is the brand in the minds of consumers, not the brands in the industry. Therefore, what we, Iger, is also the brand in the eyes of ordinary people.

Reporter: Our positioning is still biased towards the applicable type.

Zhang Song: In the past, people used to use wallpaper as a luxury item for home decoration. However, with the needs of ordinary people's lives, we believe that wallpaper should be displayed as a popular consumer product to provide such a demand.

Reporter: What kind of design concept do we have in the exhibition hall layout?

Zhang Song: The design concept of this exhibition hall is very simple. It is necessary to have a taste, a grade, a feeling, a style, and the products to be displayed must be at a price level suitable for the needs of ordinary people.

Reporter: What are the main products brought this time, a brief introduction to the characteristics of these products.

Zhang Song: This time we brought a new product, Emily. This product incorporates a lot of idyllic things, and at the same time, some gold is thrown on the paper, which can produce a bright feeling in the room. This product is more integrated with the warmth of the family, and has a more home feel.

Reporter: I found that Iger's exhibition hall is very popular. How about the investment situation in these two days?

Zhang Song: The investment situation in these two days is still good. There are contacts through this kind of exhibitions all over the country. Today, there are dozens of interested dealers talking about it.

Reporter: The industry believes that the most lacking of the Chinese wallpaper industry is the cultural connotation. The product design is heavily copied and copied. How do you view this matter, how can Ige ensure the purity of the version?

Zhang Song: As far as our products are concerned, we do not deny that we imitate other people's things at the beginning. The process of people's learning is like this. We must first imitate and learn from them. But we are now trying to go the original route, and we started from the beginning of the Eiger brand, including when we first came out of the Eiger series, almost all original, are buying manuscripts from foreign designers, and cooperating with domestic designers. Some products made.

Reporter: Do you think that this industry has developed to this stage? What opportunities and challenges exist for us?

Zhang Song: Opportunities and challenges coexist. The so-called opportunity is that there is no real brand in the industry of wallpaper. The brands are all brands in the industry. This is our opportunity. The challenge is also like this. After all, we are still too new. Many brands have been doing it for a long time. They have accumulated a lot of experience. As a rising company and brand, if we want to give ourselves a better tomorrow, we must find a position and then do what we should do. Brands are like being human beings. Lu Yao knows horsepower, and everyone will know each other slowly.

Reporter: Then we have to follow this line and build the brand in the minds of ordinary people. What aspects should we start with?

Zhang Song: To lower the threshold, don't use wallpaper as a luxury. We have to lay more points in the country, to be in the third- and fourth-tier cities, and to become a mass product. Just like paint, the future wallpaper is A substitute for paint. We do not say that we completely occupy the national market, but it can certainly be used as a kind of wall product, which is used in a large area and is generally used.

Reporter: Now is the beginning of 2012. Would you please talk about the market situation this year and some strategies for our development this year?

Zhang Song: This year is very simple. First, we will improve our internal strengths, work harder from the products, and produce some of Eiger's own unique products. Second, we will start with environmental protection, because the theme of environmental protection is also an eternal theme. Home improvement materials, this is a very sensitive topic for everyone. We have to increase our work in this area. We have been more vigilant through the floor incidents of the previous period. Therefore, we will introduce a poisonous and harmful substance to formaldehyde. Functional wallpaper; third, do the layout of the national channel, as soon as possible, so that ordinary people can see our products.

Reporter: Thank you, Mr. Zhang, I hope that Eiger wallpaper will get better and better!
Christmas Series Key Rings, the main fabric is plush, filled with PP cotton. Decoration is very strong, can be hung on the key chain, can also be hung on the bag as decoration, a wide range of applications. These are perfect choices for birthday parties for girls, children, teenagers or adults.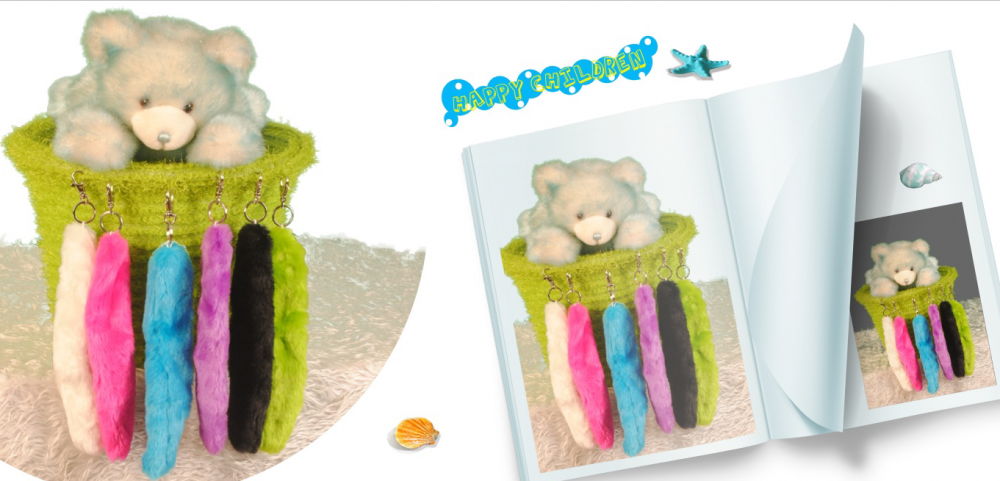 Genuine promises: All our products, quality assurance, please rest assured to purchase orders.
About the delivery date: We have a strong team to serve you, to ensure that customers order the delivery date.
About packing: We use punched plastic bags to prevent children from danger. The material of plastic bags can be provided by customers. We can produce them as required. Cartons, colour boxes and other packages can be customized according to customers'requirements.
After-sale service:If there are any quality problems in our products, we can unconditionally replace them.
The company's products with environmental protection materials, excellent workmanship, all kinds of supporting facilities, advanced technology, perfect management, excellent quality, reasonable price, rapid development, strict confidentiality, complete after-sales service. Only detailed product drawings (or samples) are required to provide customers with one-stop service from development to after-sales service.
Map customization:We have professional designers who can design according to your requirements. You only need to provide pictures of toys (physical objects or floor plans) to customize the products you want.
Christmas Series Key Rings
Christmas Series Key Rings,Christmas Luxury Gold Key Ring,Christmas Elements Key Ring,Christmas Series Soft Rubber Key
SHEN ZHEN HAO XIAN LONG TECHNOLGY.CO.,LTD , https://www.haoxianlongtoys.com