Shanghai Haozhuang Instrument Co., Ltd. has developed the Hao Zhuang (LNB) brand moisture analyzer, which is energy-saving and environmentally friendly, leading the country. Professional manufacturing is more secure and affordable.
Description: Instruments that can detect the moisture content of various types of organic and inorganic solids, liquids, gases, and other samples are called moisture analyzers. They can be classified into two major categories: physical measurement and chemical measurement according to the measurement principle. The physical measurement method is commonly used by weightlessness method, distillation stratification method, gas chromatography analysis method, etc. The chemical measurement methods mainly include Karl Fischer method, toluene method, etc. The International Organization for Standardization uses Karl Fischer method It is set as the international standard for measuring trace moisture, and our country also sets this method as the national standard for measuring trace moisture.
Common weight loss method moisture analyzers include halogen moisture measurement, infrared moisture analyzer, microwave moisture analyzer, etc .;
Common Karl Fischer moisture analyzers include the volumetric Karl Fischer moisture analyzer and the Coulomb method (electricity method) Karl Fischer moisture analyzer.
Technical advantages 1. Two measuring units can be connected for simultaneous titration.
2. Adopt touch panel, screen screen input control method.
3. The touch unit and measurement unit can be set separately.
4. Using eight-inch color LCD screen display, real-time display titration curve.
5. Using micro memory card (CF) or U disk (USB) data storage, unlimited storage and storage of data.
6. Connect the moisture evaporator and automatically scan the most suitable heating temperature.
7. The automatic suction and discharge mechanism with reagents in the agitator is a standard accessory.
8. There is no need to change its individual settings (polarization current, end point potential), etc. due to changes in solvents or samples.
9. Fully compatible with GLP / GMP functions.
Shanghai Haozhuang Instrument Co., Ltd. is a technologically innovative high-tech enterprise based in Shanghai and radiating the whole country. The company has first-class technical personnel and a good team of technicians, with advanced technology and strong development strength. Since the establishment of the company, the products and The service is recognized by customers and has a good reputation. The company adheres to the business philosophy of "integrity. Professionalism. Innovation. Growth" to provide customers with elaborate services. The company integrates the research, development, production and sales of high-tech experimental instruments. Its products have eight series and more than one hundred varieties. Relying on modern science and technology, the company continuously improves product quality and launches new products to keep it up to the international level. The products are exported to all parts of the country, and have won the trust of users with excellent quality and perfect service.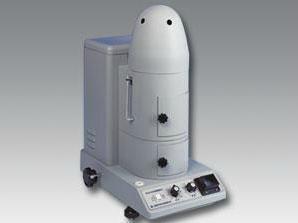 Folding chair,High Quality Folding chair,Folding chair Details, CN
ZHEJIANG HUZOLI METAL PRODUCTS CO.,LTD , https://www.zlplasticfurniture.com