The PACK EXPO International 2006, organized by the Packaging Machinery Manufacturers Association of America (PMMI), will be held at the McCormick Place in Chicago from October 29th to November 2nd, 2006. Showcasing a series of packaging materials and containers, as well as the latest developments in packaging machinery. One of the highlights of the show is to open up a brand protection zone that will showcase the latest security technology, brand protection equipment, tamper-evident packaging and other materials.
According to report, brand-holding companies are seeking the most advanced thin-film and rigid container technology to extend product shelf life and maintain product freshness. To meet this demand, many new barrier films will be unveiled at the show. include:
ClearShield high barrier shrink bags from Alcan Packaging Food Americas. The packaging has won several awards and uses innovative co-extrusion technology. The multi-layer film has excellent puncture resistance, transparency, and high barrier properties, making it easy to package boned meat products.
Toray Plastics recently introduced PC metallized acrylic films. This new type of film has excellent barrier properties, which not only enhances brand image but also reduces packaging costs. Unilever chose the company's Torayfan® PC1 film to package its best-selling Knorr soup and Lipton drinks.
Extremely barrier metallyte films developed by ExxonMobil Chemical. The metallyte 18XM383 film has excellent barrier properties in uncoated metallized films, which protects sensitive products from moisture, oxidation, and deterioration from ultraviolet radiation, as well as preserves the flavor and aroma of the product.
The ClearFoil® film from Rollprint® Packaging Products Co., Ltd. is not only transparent but also highly barrier-free and does not contain any metallic material. The new ClearFoil film is bactericidal, clear and transparent, suitable for oxygen/moisture sensitive products and is mainly used in the medical equipment market. The company will also exhibit a new type of ClearForm formable film at the exhibition. The film has excellent toughness, is exceptionally transparent, has a wide range of heat treatment conditions and a processing window, and can also save costs.
ZIP-PAK's new zipper, edge peel-and-seal design This design zipper is easy to open and re-sealing, the film before the zipper is laser-cut, perforated to ensure barrier properties. Zip-Pak's best-selling product, the Zip-Pak Slider, also has good barrier properties, and its pleated edges under the zipper sliders provide a good seal.

Source: "Global Flexible Packaging Industry"

Original intention of our company is to create high-quality products which are suitable for Dogs and needed by Dogs.We develop the dog carrier, dog carrier bags, dog carrier cage etc products which are practicability, safety, comfortable and also can bring dogs convenient.
We offer a full line of pet carriers for any occasion - whether you are traveling with your pet across the globe or just down the block. Let your dog enjoy her own space and still feel close to you. Most of our Dog Carriers are multi-functional - they can be used as backpack pet carriers, telescoping handle pull behind carriers, tote carriers, dog car seats, bicycle pet carriers, and much more.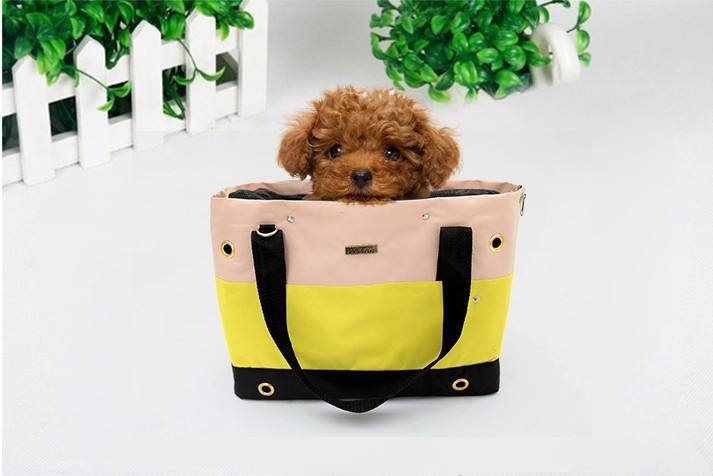 Pet Cages,Pet Carrier,Pet House,Cat Carrier
Hebei Maische Pet Food Co., Ltd. , http://www.petfoodchina.com