Graphics can be divided into concrete, abstract and decorative graphics.
Representational graphics: Photographic images: Photographic images can truly express product images, have rich color hierarchies, and are widely used in packaging. In addition to realism, photographic graphics can also use a variety of special processes to create a variety of graphic effects. Realistic drawing graphics: Photography cannot replace painting. The so-called writing of painting is not purely objective and realistic. Otherwise, it is not necessary to paint. Subjective choices must be made on the object to be expressed according to performance requirements, so that the image is more simple and perfect than the actual object. Inductive Simplified Graphics: This refers to the generalization process based on realistic writing. Summarize features and simplify levels to make objects more concise and clear. In terms of expression methods, changes in points, lines, and surfaces can produce a variety of performance effects. Exaggerating changes in graphics: This is a change process based on inductive simplification. That is not only summarized, but also emphasizing distortion, so that the performance object achieves a lively, humorous artistic effect.

Abstract graphic: Abstract graphic refers to a figure that has indirect connection without direct meaning formed by point shape change, line shape change and face shape change. Abstract graphics have a wide range of performance, and have a great potential for the performance of the packaging picture. Although abstract graphics have no direct meaning, they can also convey certain information. It is important to push this design. As mentioned earlier in the concept of joint ideas, abstract graphics can also guide the associative feelings of the viewer.

Decorative graphics: The use of decorative graphics for packaging and decorating is also extensive. Including the borrowing of traditional decorative patterns, care should be taken in the design not to abuse the decorative patterns, but should be used in conjunction with the properties, characteristics, and grades of the contents.

In addition to conventional printing, graphics can also be applied to mold processing techniques. Of course, this depends on the cost of the packaging and the performance requirements of the contents.
Our innovative design experts have ensured your bean bag chair will be your favourite chair to get comfortable in. A bean bag chair is designed to provide you with back support that`s bespoke to your body. Each bean bag cover is made up with panels to help create a supportive chair shape when you sit into it, with the sides of the bean bag wrapping around you to create an arm rest shape. The bean filling inside bean bag chairs can flow freely and mould to the shape of your body. All bean bags at Mengzan are made to last with double stitching for extra strength and hand-picked, high quality fabrics. The bean filling is securely stored away inside behind two zips and the outer zip head is concealed to help prevent scratching on floors or any unwanted opening of the bean bag by children. Our Indoor-Outdoor Recliner Bean Bag Chair is the most versatile of our beanbag chairs. It can be used in the living room during the winter months as a cosy chair in front of the television or as an extra seat for guests. In the summer months you can enjoy taking this lightweight bean bag chair into the garden for BBQs and sunbathing. If you work from home then the Faux Leather Recliner Bean Bag Chair is the perfect choice for adding some comfort to a home office whilst still looking smart and professional. A faux leather bean bag is also a great choice for a living room as it looks good alongside most sofas and other furniture items. Bean bag chairs don`t just stop at our recliner style, Mengzan also offers comfort seating for adults in the rounded shape. The Indoor-Outdoor Panelled Bean Bag Chair is made in a classic rounded shape but with its unique panelled design it creates a much more supportive shape than most bean bags. This classic style remains so popular we offer it in lots of different fabric options. Alternatively our Bean Bag Chair offers a smart and stylish look at an affordable price.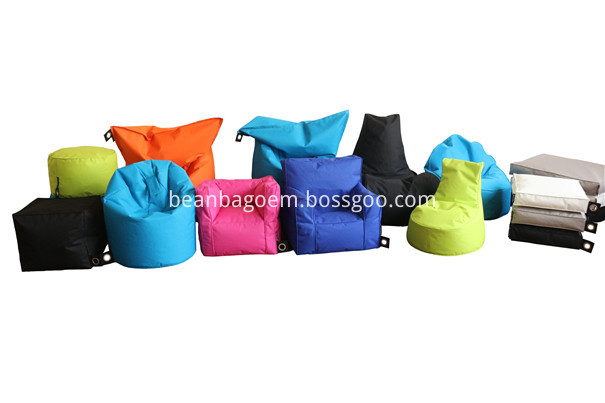 Dorm Room Bean Bag,Room Bean Bag Chairs,Custom Room Bean Bag,Living Room Bean Bags
Hangzhou Mengzan Hometex co.,ltd , http://www.popbeanbag.com